With award-winning design and long-lasting durability, these training dummies are the best in the industry! Whether you are looking for dummies for martial arts, law enforcement, fire-rescue or hazmat training, you've come to the right place! Our training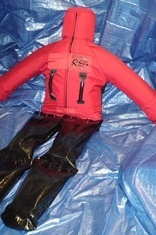 dummies are used by Military Personnel, Safety Teams, Emergency Personnel, Police and Fire Departments.
Are you tired of your training dummies leaking sand or having their arms fall off? Our selection of dummies are built to withstand the toughest workout. These models have real human-like weight for realistic training.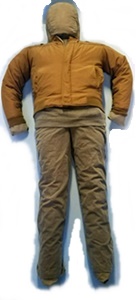 A light weight adult sized training dummy that won't break the bank. Great for disaster scenarios such as search and rescue or mass casualty training situations.
*Clothing not included.
Corporal David Marsh Forsyth, County Sheriff's Office, April 19, 2016 -
RE: Police Model with Realistic Hands - "Thank you all so much. We have already taken it out on a SWAT training day and used it for some Bean Bags and 37MM KO1 baton rounds. We are very impressed so far.""Our Sheriff's Office has been using the Rugged Red dummies for several years now and we have been thrilled with their durability. We went through several brands prior to using the Rugged Red and they were destroyed during our training and physical fitness qualifications.
Sergeant - Operations Bureau, Matt McLaughlin Blue Springs Police Department,City of Blue Springs, MO, May 31, 2016 -
We have several variations of the Rugged Red dummies now and they have all held up flawlessly throughout our very harsh treatment. The 25lb weight belt provided by OK Fine Productions has helped safely change our dummy weight and is just as robust and reliable as the Rugged Red. Training dummies are essential for helping keep our deputies in shape and prepared for real life emergencies and these are hands down the best we've used. I can't speak highly enough about the help and service provided by OK Fine Productions...buy from them with ABSOLUTE CONFIDENCE."