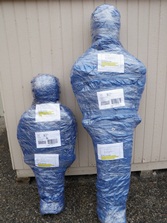 Dummies ready for shipping!
Contact us with your orders, questions and comments!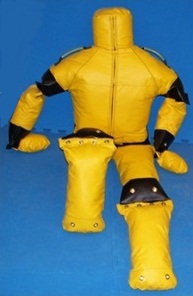 We welcome orders as well as comments and questions about our products and website. You may reach our office at:
Phone (307) 266-4662
Fax (307) 266-4663
E-mail orders@trainingdummies.com
Mailing Address:
OK Fine Productions
PO Box 225
Casper WY USA 82602-0225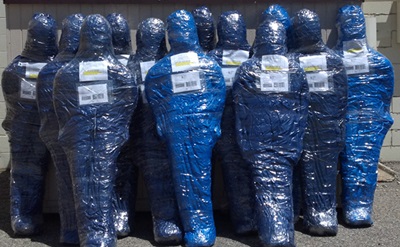 Who We Are-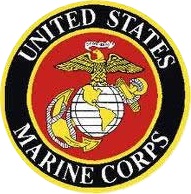 OK Fine Productions is a Service Disabled, Veteran-Owned Small Business. We can provide a sole source letter for our business and are registered on the SAM. Our Duns Number is 019684088.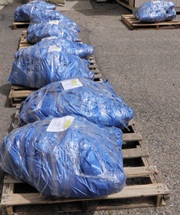 Rugged Red dummies ready for shipping!